Campus News
Eagles Fall to Hyde Park in Homecoming
October 04, 2015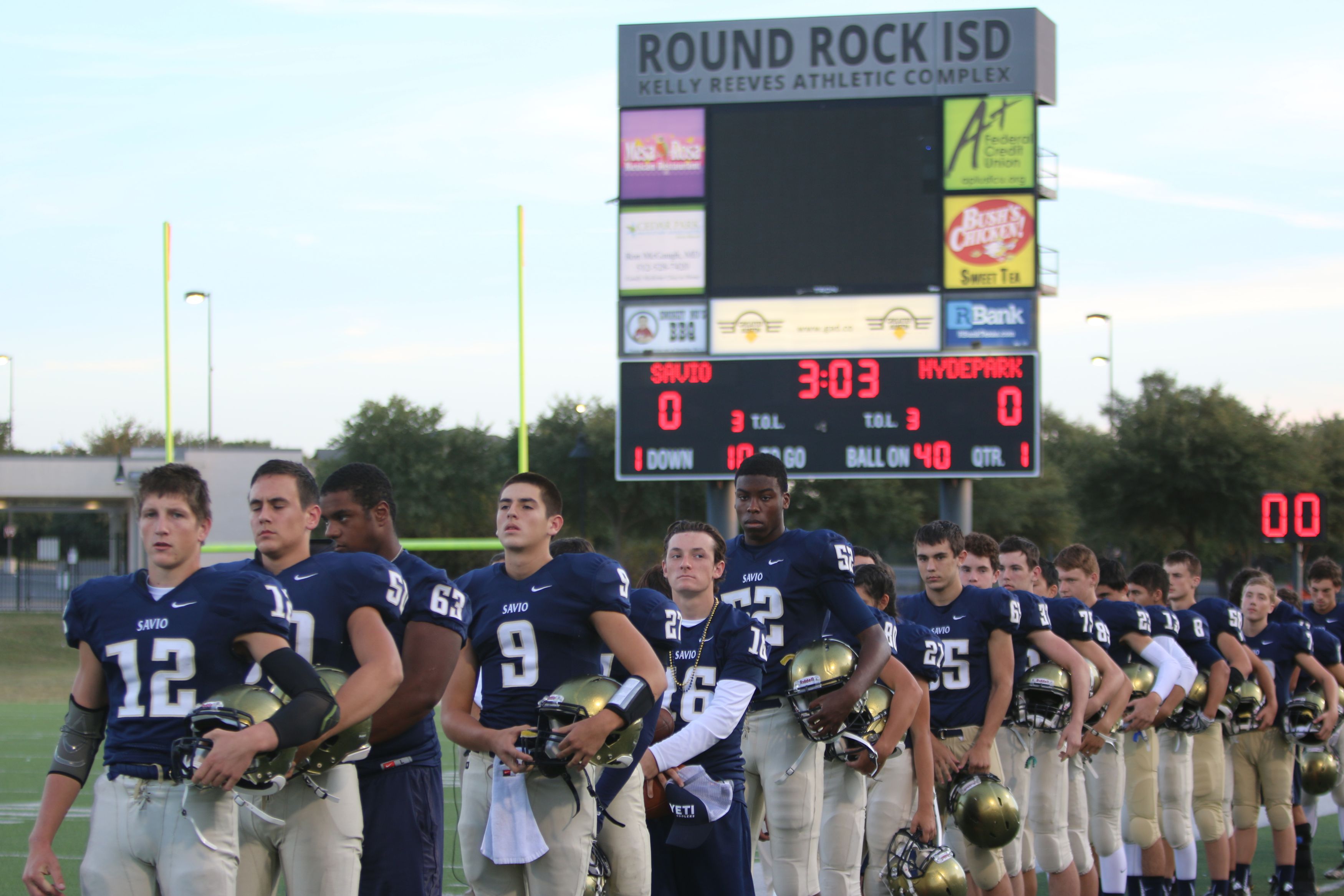 Playing for the first time in one of the premier high school football stadiums in Texas, and in front of an enthusiastic homecoming crowd, St. Dominic Savio couldn't overcome early mistakes and fell to the undefeated Hyde Park Panthers 30-7.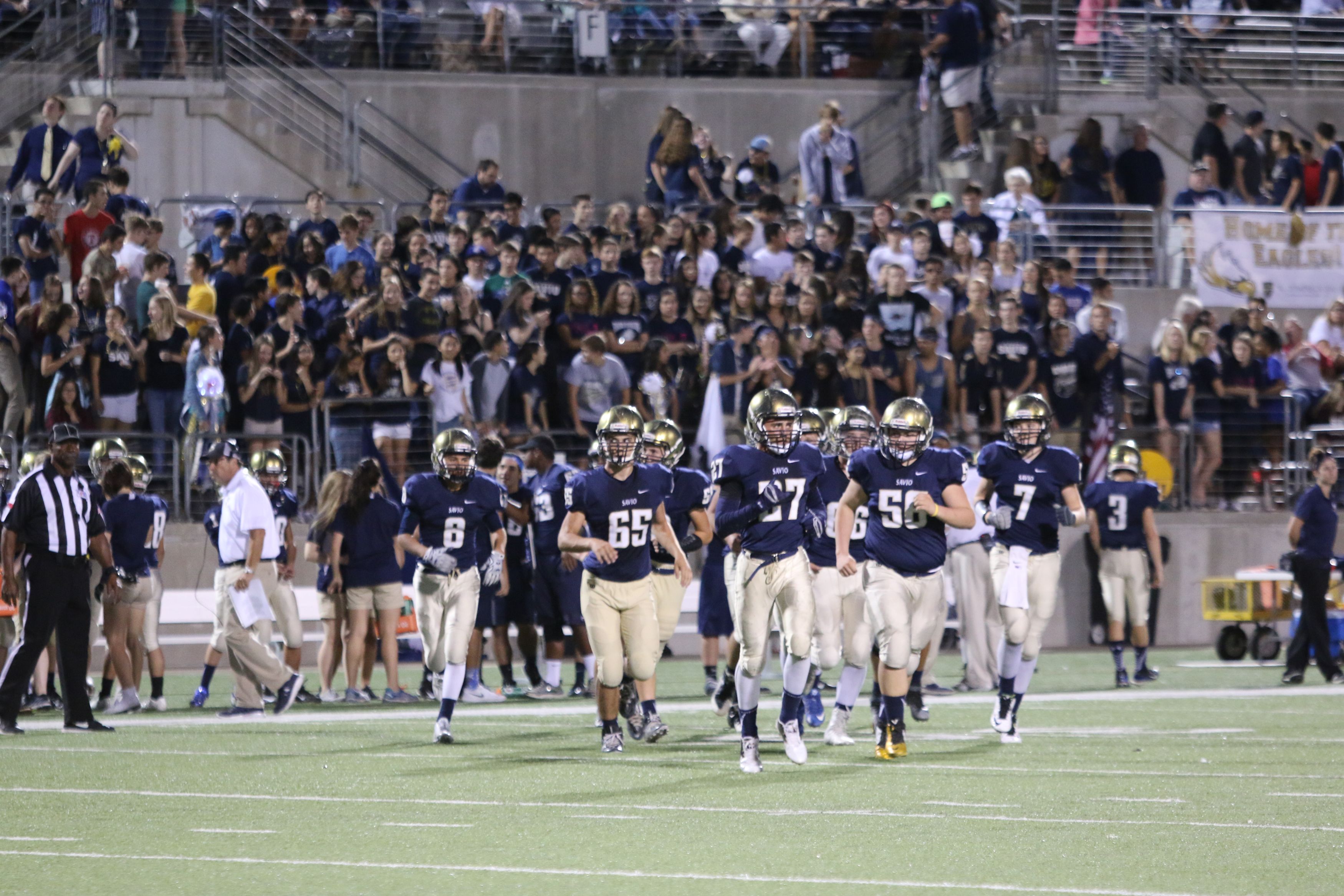 Coach Joe Gutilla's Eagles again dug themselves a deep hole early. Coach Gutilla said, "We just continually find ways to self-destruct, and against really good teams they will capitalize on those mistakes." However, coach was pleased with the effort of the team in the second half. Down 30-0 at half the Eagles made a defensive adjustment and did not allow Hyde Park to score in the second half.
This Friday Savio will make a return trip down I-35 to San Antonio to take on TMI.