A Message from the Principal
New 2019-2020 Faculty
June 20, 2019
Eagles, As you may have heard, a few of our Savio faculty departed at the end of the year. Ms. Kilroy and Ms. Shae are pursuing opportunities outside the classroom, and Coach Gutilla and Mrs. Cohen are retiring. We wish them all the very best in their future endeavors.
As a result of these departures, there were several vacancies to fill this summer. Additionally, we added a Theology and PE position. These positions will be filled by educators who will join our new Head Athletic Director, Michael Matamoros, as the newest members of the Savio family for 2019-2020. After much hard work looking for the best and brightest, I am happy and very excited to introduce you to the newest members of our Savio faculty.
I am very excited about the amazing individuals we have hired to join us in 2019-2020. We put a lot of work and effort into the hiring process and are confident that these new members of the Savio family will continue the tradition of faith, scholarship, and leadership at Savio.
Blessings!
Dr. Garcia
New Faculty
---
Mrs. Julie Costas, Freshman English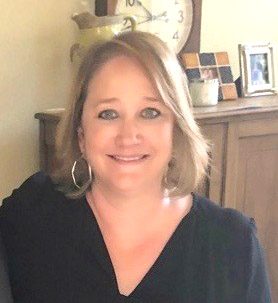 Mrs. Costas is a native Austinite, and a long-time resident of northwest Austin. She attended Westwood High School where her love of literature was developed, especially by her junior Honors English teacher, Mrs. Redick. She attended the University of Texas at Austin where she earned her undergraduate degree in Education and received her Masters in Political Science from Texas State University. She has been teaching middle school Language Arts and Social Studies for 20+ years in the Austin area. She enjoys traveling and spending time with her husband, two children, extended family, and friends. This summer she traveled to Colorado and the Hawaiian Islands. In addition to traveling, her favorite pastimes are playing sports. She is obsessed with all Longhorns sports teams, and she and her husband often find themselves at football, volleyball and basketball games on the Forty Acres. She is very excited to be joining the Savio family.
---
Sister Victoria Marie Edge, OP
Sr. Victoria Marie Edge, O.P., entered the Dominican Sisters of Mary, Mother of the Eucharist in 2005. She professed her final vows in 2013. Sister has been teaching with the Community for ten years. Sr. Victoria Marie holds a Bachelor of Science in Elementary Education from the University of New Mexico and Master of Theology from St. Charles Borromeo Seminary in Philadelphia.
---
Mrs. Ann Marie Girardot, Engineering
Mrs. Girardot graduated from St. Mary's University in San Antonio with a double major in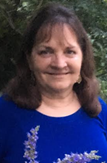 Mathematics and History and minors in Music and Psychology. She has over thirty years of experience, teaching at Reagan High and Anderson High School, where she sponsored the National Honor Society and also taught after school PSAT and SAT prep classes. She earned her National Board for Professional Teachers Certification in 2006 and attained certification renewal in 2016. Mrs. Girardot's goal as an educator is to help her students develop problem-solving and critical reasoning skills, so they can explain concepts, interpret data, and synthesize and apply what they know. She is excited to join the St. Dominic Savio faculty and teach the Engineer Your World course, where students will work collaboratively to solve complex challenges, utilize a rigorous and creative design process, engage in computational thinking and analysis, make data-supported design decisions, and develop solutions with customers in mind. Mrs. Girardot is excited to inspire the next generation of problem solvers! Ann Marie has three wonderful children: her son graduated from the University of Loyola in New Orleans and plays trumpet and keyboards with The Revivalists; her older daughter graduated from the University of Notre Dame and works at the University of Texas J.J. Pickle Research Campus; and her youngest daughter is a graduate student in vocal pedagogy and opera performance at the University of Houston Moores School of Music.
---
Coach Michael Matamoros, Head Athletic Director
Coach Matamoros is a graduate of the University of The Incarnate Word, with a B.S

. in Kinesiology. For the past 8 years, he has been employed at Santa Clara of Assisi Catholic Academy, a Catholic school in the Diocese of Dallas, as their Physical Education Teacher and Athletic Director. During his time there, he worked to implement change in the way his students and their families viewed fitness. His annual 5K for the Kids is a prime example of just that. For the past year, he has taken on the role of Assistant Marketing Director and has been integral in the development of the new School and Athletic logo, as well as many other facets of Marketing. In addition, he coached Men's Soccer at Bishop Dunne High School for nine years and helped build a winning program that consistently made and advanced in playoffs, along with having several student-athletes sign with Universities. Most recently, he decided to continue his love for coaching and soccer by volunteering as a coach for Arsenal FC. To date, Michael holds his U.S. Soccer National D,E, and F coaching licenses, and will continue to work toward developing his knowledge for Soccer. He is currently enrolled in The University of Notre Dame's ACE Graduate Program for Inclusive Education. Michael is the product of a Catholic Education and understands what it means to be a student-athlete. Throughout his years of schooling, he participated in multiple sports and learned the importance of showing Christ-like sportsmanship. When he is not involved in all things Athletics, he enjoys spending time with his family, including his nieces and nephew, the Cowboys, and being outdoors.
---
Dr. Danna Kelemen, Business Services and Admissions Coordinator
Danna Kelemen has spent nearly 25 years working for a variety of organizations both in Texas and Washington, D.C. She brings experience in education, communications and government affairs having worked for state government and several trade associations. Kelemen attended Texas Tech University and Oklahoma State University and holds a doctorate in Agricultural Education. She lives in Leander with her husband and two children.
---
Ms. Andrea Ramirez, Sophomore English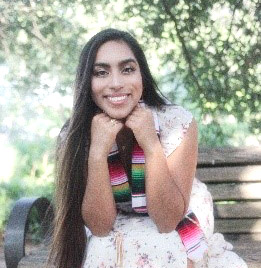 Ms. Ramirez is a recent graduate from St. Edward's University and a Savio alumnus, Class of 2015. She is joining our English Department to teach Sophomore English and Creative Writing while reviving the Talon – Savio's online newspaper. Ms. Ramirez is a native Austinite who enjoys camping, hiking, and kayaking in the cool outdoors with her two German Shepherds, Zeus and Nala. Her passion for the outdoors most recently led her to work with Wild Basin Creative Research Center in learning about the native plants and animals at the preserve to then develop Natural Science Curriculum for grades K-12th.
---
Mrs. Louise Swain, PE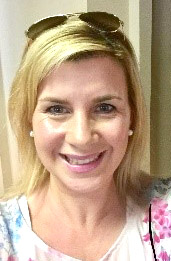 Mrs. Swain is a graduate of the University of Brighton, England with a BA (Hons) Physical Education with Qualified Teaching Status. Louise hails from Scotland, grew up in England where she played college-level Lacrosse & Netball, taught PE for 12 years and worked as Head of Faculty and Assistant Principal at The Hastings Academy before moving to Austin in 2012. The first 6 years were spent working as the Education, Events and Marketing Director for Lonestar Soccer Club, but she missed the students so much she decided to return to the gym and accepted a role at St. Austin Catholic School as their Physical Education teacher last year. With 20 years' experience in Education, she has developed firm beliefs about the importance of Physical Education for all students. Louise believes students should experience a variety of physical activities and develop an enjoyment of physical activity which will continue into their adult life. She believes Physical Education is a vehicle for students to learn valuable life lessons including teamwork, cooperation, leadership, challenge, and goal setting. When not teaching PE she is heavily involved in sports & athletics - her husband is also a PE Teacher, she has 3 children, her oldest daughter and son are High School Athletes and Select Soccer players and her youngest daughter is in elementary school, competes in gymnastics and plays Select Soccer. So, you will most likely see her at sports events otherwise she'll be at the gym, at home reading a good book.
---
Mrs. Katy Weeks, Assistant Principal for Student Life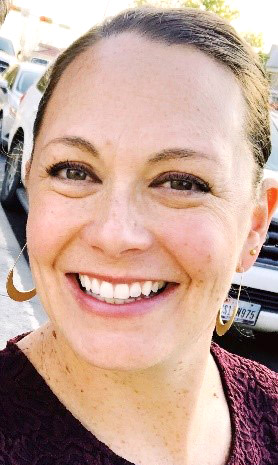 Mrs. Weeks is a graduate of Texas A&M University-Corpus Christi with a B.A. in English and graduate of Lamar University with a Masters in Educational Administration. For the past 14 years, she has worked in Leander ISD as a teacher, head swim coach, and as a middle school and high school administrator. Katy's variety of roles and experience in education will bring a wealth of knowledge to the Savio community. Most recently she opened Tom Glenn High School in 2016 and experienced building school systems from scratch and working in an environment with rapid student growth. She is most looking forward to immersing herself in the St. Dominic Savio community and getting to know the students, staff, parents and being a part of the school's formation of servant leaders in the image of Christ. When Katy is not involved in her school, she enjoys running, hanging out on the lake with her husband, Michael, and daughter, Sydney a sophomore at Sam Houston State University, and traveling.
---
Mr. Benedict Willey, Theology Teacher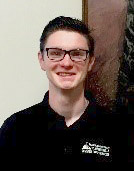 Mr. Willey grew up in Shropshire, a rural region of England, and is the proud son of an Irish mother and English father. As an adolescent, he was heavily involved in a military youth organization run by the Royal Air Force and always assumed that he would pursue a career with the UK armed forces. As his faith matured, however, he felt the irrepressible call to dedicate his whole life to building up the Church and sharing the inestimable treasures of the Catholic faith. The Good Lord guided Ben to Franciscan University in Steubenville, Ohio, which he attended for both his undergraduate and graduate degrees in Theology. There he benefited not only from a rigorous academic program but also from the opportunity to gain teaching and ministry experience in a diverse range of settings. As it became clear that he was called to work in a high school setting, he applied to teach Theology at Dominic Savio, attracted by its strong Catholic identity, high academic standards, and the holistic formation it offers. He looks forward very much to join the Dominic Savio faculty and to work to prepare the next generation of Catholics for this life and for heaven. He is excited to announce to every Dominic Savio student the Good News of the Gospel, captured in all its earth-shattering profundity by Pope St. John Paul II: "God loves you, Christ came for you, Christ is for you 'the Way, the Truth and the Life'"! Ben married Carly, the love of his life, this summer, and they are delighted to be joining the Dominic Savio community.
---
Mrs. Sylvia G. Wood, Computer Science Teacher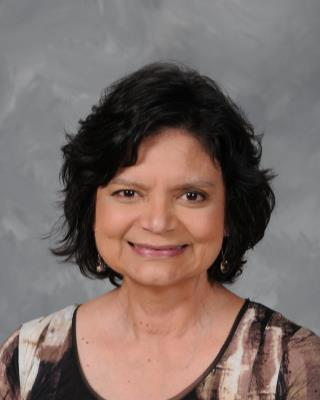 Sylvia G. Wood is a computer science teacher with over 30 years of teaching experience. She has taught courses in business, mathematics, and computer courses at the middle and high school level including Klein Collins HS in Klein, TX (north of Houston) for 14 years, and Rouse HS in Leander, TX for 4 years. In addition to teaching, she has sponsored Computer Science and robotics competition teams. Last season, FIRST Robotics Competition team 6321 won several awards and advanced to World Championships. She holds a master's degrees from Texas Tech University and Sam Houston State University. Sylvia belongs to several professional organizations including TCEA (current TA/CS SIG past president), ISTE, CSTA, 100Kin10 Teacher Forum, CS4TX, Code.org and CS4All. Cybersecurity education has become one of her interests and served on the TEA committee to set TEKS for two new courses in Cybersecurity. Sylvia has served as an AP Computer Science A Reader for 13 years and is currently an endorsed Code.org Facilitator. Her passion outside of the classroom is her faith and her family. She has been married to David for almost 33 years. They have three grown children who live in East and Southeast Texas, as well as, two granddaughters. She is an active member of her parish (St. John Vianney) where she serves as an EHMC and helps facilitate Infant Baptism preparation classes. She also enjoys exploring the hill country, solving puzzles, rooting for the Astros/Texans and watching movies.
---